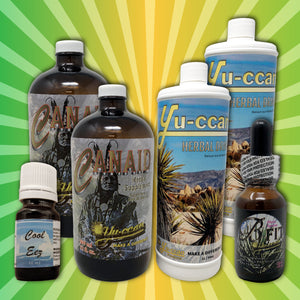 This ancient but still sought after natural gift to mankind has long been treasured for its exclusive properties. CANAID Herbal Supplement  is also known for its pleasant herbal taste it's a great tea. YU-CCAN Herbal Drink is a special combination of herbs synergistically blended to give you the nutrition you need and the benefits you desire. B-FIT. This amazing product is a unique combination of pure herbal extracts, scientifically blended to enhance the metabolism while also giving support to every organ and gland in the body.
COOL EEZ is a combination of true Mediterranean Sage Essential Oil, extra virgin olive oil, and natural vitamin E.Sage has been revered as a healer throughout time as evidenced by its name "Salvia" comes from the Latin word meaning "healthy", "to heal", or "to save".
The natural way to good health for the entire family to enjoy.